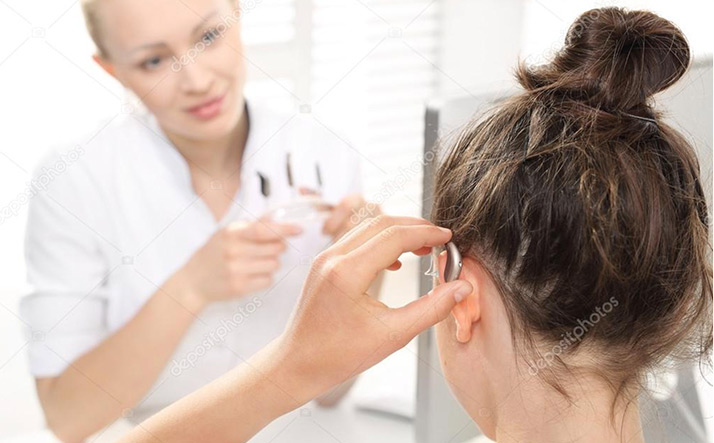 Hearing aid fitting is a crucial part of your success with hearing aids, which is why it is imperative that you come to see us for our professional and personal services. 
Hearing aids work best when they are fitted and adjusted appropriately to your hearing needs,
During the fitting, our health care professional will check that the hearing aid is fitting comfortably; we will program the aids to your particular loss; we will check that the hearing has improved when you are wearing the hearing aids; and show you how to take care of them and introduce you to the advance features of your hearing aids (i.e. Bluetooth technology; different programs; etc.).
Over the course of the next three weeks, we will ask you to test them out in your real-life activities.   We will then bring you back and ensure that you are benefitting from the hearing aids.  We will look at the situations where the loss has improved in your communication and those events that you may need some adjustments.  Remember, digital aids are highly adjustable, and a small adjustment can make all the difference.  Lastly, all hearing aids should be comfortable and if you are having any issues please do not hesitate to reach out to us immediately for adjustments and modifications.
Adapting to your Hearing Aid
Adapting to your hearing aid will take some time. This is usually around 4-6 weeks for your brain to familiarize itself with the sounds it was missing. Every individual is different and how they adapt to their hearing aids will also differ. At Markham Hearing Centre we focus on patient aural rehabilitation. We help guide our patients through their adaptation process so it is a comfortable experience. Hearing new sounds can initially overwhelm your brain. Take time to become familiar with your hearing aids. The first days of your fitting you may want to use your hearing aids in a familiar environment such as your home and wear them for as long as comfortable.