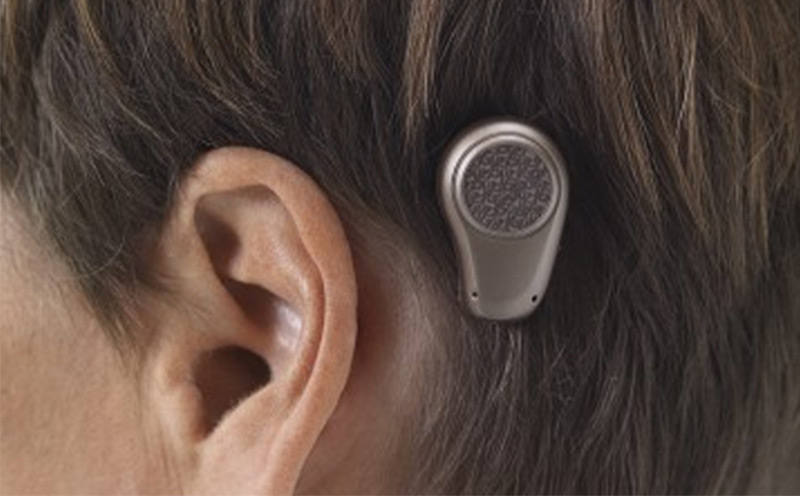 A Bone Anchored Hearing Aid (BAHA) is an implantable device that combines a sound processor to a small titanium fixture that is surgically implanted behind the ear. 
It is a device that transmits sound energy through vibration of the skull, bypassing the outer and middle ear.  It is a great alternative to hearing aids for patients who suffer from congenital aural atresia, cholesteatoma, mastoid issues, and chronic ear infections made worse by wearing hearing aids.  In other words, a BAHA works best if you have proper inner ear function (good cochlear reserve).
If you believe that you are a candidate for a BAHA, please ask your doctor to refer to an Ear Nose and Throat doctor for an assessment or you may also contact our Audiologist, at info@markhamhearing.ca.