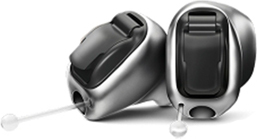 90 DAY FREE TRIAL
We only want you to keep your hearing aid(s) if you find them helpful and of good value. Our 90 Day Free Hearing Aid Trial is one of the best in the industry.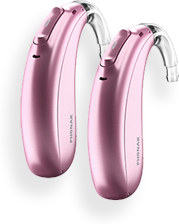 Why Purchase Your Hearing Aid From Us
Ear Nose & Throat Doctor On-Site
As we share office space with two Ear, Nose and Throat doctors we have the ability to get quick expert advice on any ear issues. In addition, they are experts at wax removal if necessary. This is something few clinics can offer and is a great asset to our particular clinic.
Hearing Tests at No Charge to You
No charge to you for a hearing test when accompanied by a doctor's referral. After your hearing test a consult letter is sent to the referring doctor for their records.
Longer Free Hearing Aid Trials
We provide a 90 day free hearing aid trial, which is the longest in the industry.
Competitive Pricing
Within 60 days Markham Hearing Centre will match any written quote from an authorized clinic provided the prescription is for the exact hearing aid model, service and warranty.
Our Staff & Experience Audiologists
Our staff is patient, understanding, and friendly that makes them ideal to work with those suffering from a hearing loss. We always have an experienced Audiologist on site and all of our staff are trained as well as supervised by our senior Audiologist. Come in for a visit and see the difference.
More Staff Means Quicker Service
To provide our outstanding service at a quicker rate, we now have more staff. All patients will be contacted within 24 hours of leaving a message at our office. We perform most minor repairs on-site with quicker turnaround times.
No Hassle Returns and Exchanges
We encourage our patients to use our no hassle returns and exchange policy to ensure they get a hearing aid that is comfortable and beneficial.
Client Satisfaction Guarantee
At Markham Hearing Centre we focus on client satisfaction. We provide a wide range of products at a competitive price, quick response time to problems and repairs, plus no hassle returns and exchanges.
All Manufacturers
Unlike other clinics, we offer hearing aids from all the different manufacturers. This allows us to find you the right product for your budget and lifestyle.
Free Batteries, Check Ups and Cleanings
For as long as our patients own their hearing aids we will provide free batteries, free check ups and free hearing aid cleaning.
Extended Warranties
All of our hearing aids are sold with at least a 3 year or greater warranty on repairs and a 2 year loss and damage coverage.
Longer Appointments
We focus on patient satisfaction, therefore our clients will never feel rushed. We will continue to allow our patients the time necessary to understand the results of their hearing tests or all the functions of their hearing aids. All initial hearing aid evaluations are scheduled for a full 30 minutes to fully discuss all of your options.
Online Support
We are always looking to provide better and quicker service for our patients so we are constantly adding content to our website at www.markhamhearing.ca. We also offer online appointment scheduling plus the ability to email staff with questions.
New Technology
We strive to bring you the newest technology and products, as fast as possible. By communicating with our manufacturers, attending seminars and conferences, we ensure that our staff is up to date on all the newest products and technology.
Today's hearing aids are Bluetooth compatible and easily connect to TVs, cell phones and more.