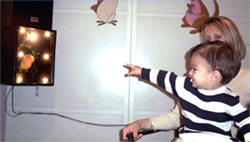 In Children
During the first few years of a child life, hearing is a very critical part to a child's cognitive development. It is important to have your child's hearing tested as early as possible. Even a mild hearing impairment can affect the child's ability to speak and understand language. There are various technologies and techniques to testing hearing in children. No child is too young to receive a thorough hearing evaluation and it is now a common practice for all newborns in Ontario to be tested. Our audiologist will explain the results of your child hearing test and recommend any follow-up if necessary.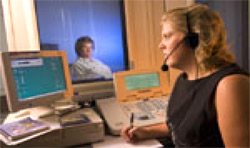 In Adults
Our audiologist will provide a complete hearing evaluation in our sound proof booth. An impedance testing will also be performed during your evaluation. An impedance test measures the mobility of your eardrum and is helpful in identifying middle ear problems, such as fluid collecting behind the eardrum. Only if a hearing loss in evident and amplification will benefit the patient a hearing aid evaluation will be suggested. If further investigation to your hearing loss is required the audiologist will refer you back to your family doctor for a recommendation of an ENT consult.
OHIP Covered Hearing Test
With a doctor's referral all hearing tests at Markham Hearing Centre are covered by OHIP. Patients may bring the referral with them or have their doctor fax the referral directly to our office. Out of country or none referral patients will be charged a nominal fee for their hearing tests.